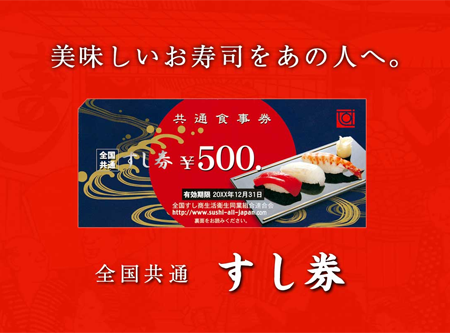 "Valid Nationwide Sushi Ticket" is valid at the restaurants which join the Sushi Guild. It can be used all over Japan.
Please look for flags or stickers at the selected restaurants.
You can confirm on the Internet through the two-dimensional code on the back side of the ticket and so on.

Please use "Sushi Ticket," useful and best for a gift.